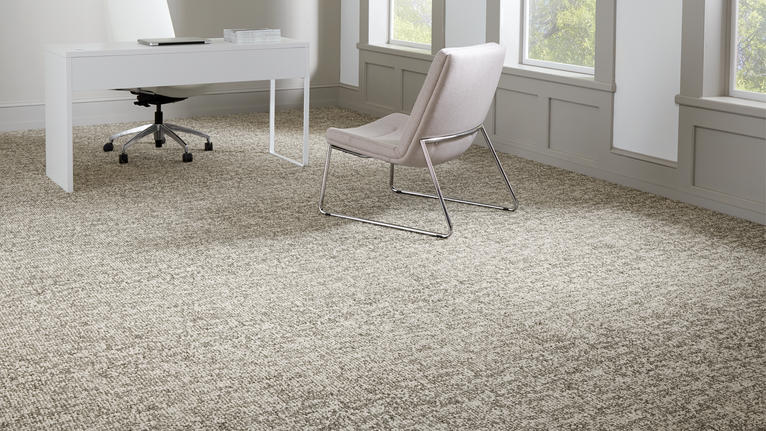 Carpet Backings
Modular Carpet Backings
Discover high performance modular carpet backings that are 100% recyclable through our ReStart Program. Through our efforts to provide sustainable flooring solutions, not only are they 100% recyclable, but are also made with recycled content as well. All of our modular carpet backings are Green Label Plus certified by the Carpet and Rug Institute. Browse through our backing options for modular carpet from easy installation to more underfoot comfort.
ethos® Modular with Omnicoat Technology™
ER3® Modular
ER3® Modular Flex-Aire™ Cushion Modular
Broadloom Carpet Backings
Explore superior quality broadloom carpet backings for every need. Our backing options for broadloom range from exceptional tuft bind and strong lamination to reduced fall impact and extended product life. All of our broadloom backings have 10 to 20-year warranty.
LifeLONG®
Super-Lok®
Ergo-Step®
Powerbond Carpet Backings
Our innovative Powerbond carpet comes in three different backing options all which support healthier indoor environment, are fiscally responsible, and environmental-friendly. The Powerbond's closed-cell cushion allows endless design possibilities and permanent inlay capabilities. All Powerbond carpet backings are 100% recyclable through our ReStart program.
Powerbond® Cushion
Powerbond ethos® Cushion
Powerbond Medfloor®
Woven Carpet Backings
Discover weaving techniques that produces the ultimate luxury and performance in commercial carpeting. All of our woven carpet backings have excellent rollability, helps impedes moisture intrusion, and come with a 15 year warranty.
CrossCushion®
Crossweave®
Quality Carpet Backing for Commercial Interiors
All of our carpet backings have been thoroughly thought-out from conception to design, encompassing the importance of high-performance to sustainability. Our backing options make it easy to pick the right solution for any interior. Get started by browsing our collections of commercial carpets, the perfect enhancement to any interior.