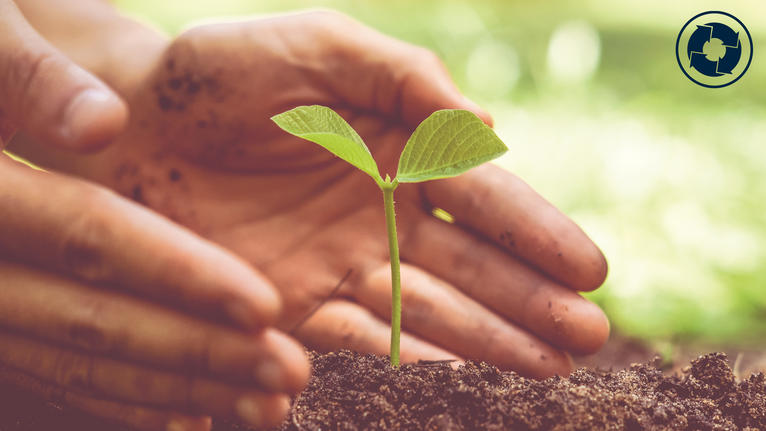 Closing the loop goes far beyond recycling and eliminating waste. It means being active participants in the circular economy and developing programs that move us from a linear world to a system where everything we design begins with the end in mind.
Take Back, ReUse and Recycling are the backbone of our ambitious efforts to close the loop, and we are exploring the concept of leasing flooring.
Taking Back, Reusing, and Recycling Flooring
According to The World Counts, a platform offering real-time statistics on the state of the planet, we in the Western world each use 125 pounds of newly-mined resources each day.
That's not smart, or sustainable. Recycling alone is not enough, and we've built a robust pipeline to take back, reuse and recycle our own—and our competitors—products.
Give Old Materials New Life
Our robust Take Back program builds on a legacy of more than six decades of recycling. Today, ReStart is about so much more than simply collecting used flooring — it's an opportunity to help our customers meet their own goals to collect, sort and give old materials new life — avoiding the landfill whenever possible — and creating new products from
waste streams.
ReStart® is the Flooring Industry's Most Global Program of its Kind
All over the world, the ReStart program helps customers to manage their flooring waste from job installation, collecting off-cut and used vinyl, linoleum and carpet flooring.
In order to boost this program, Tarkett is working on two main drivers:
Working with partners to implement cost-effective local take-back logistics
Eco-design of flooring systems that can be easily uninstalled and disassembled for cost-effective sorting
Good Partners
The annual ReStart Awards recognize our North American customers who share our commitment to diverting old flooring materials from the landfill. We've been honored to celebrate the outstanding accomplishments of several of our customers who are leaders in their industries — and in keeping thousands of tons of old flooring out of the landfill.  
Closing the Loop Means Being Smart About What We Use
We also look for resources in other waste streams.
In 2004, we were the first to harness the PVB film in windshields and safety glass,  creating a time-tested alternative to traditional carpet backing polymers. This PVB film is a responsibly sourced, post-consumer material that can be taken back through Restart®, our closed loop recycling program.
From 2004-2017 ethos has diverted over 41 million pounds of PVB from the landfill — a huge win for all of us and this planet we call home. That figure equates to over 18 million windshields*... and counting.
*Pounds per windshield: 2.24 (based on median windshield size of 14ft2 and PVB layer thickness of 0.029in and density of 66.173 lb/ft3)
By 2020 We Expect to be a Zero Waste Manufacturing Enterprise, and We Recently Reduced Landfill Waste By 16% Year-Over-Year