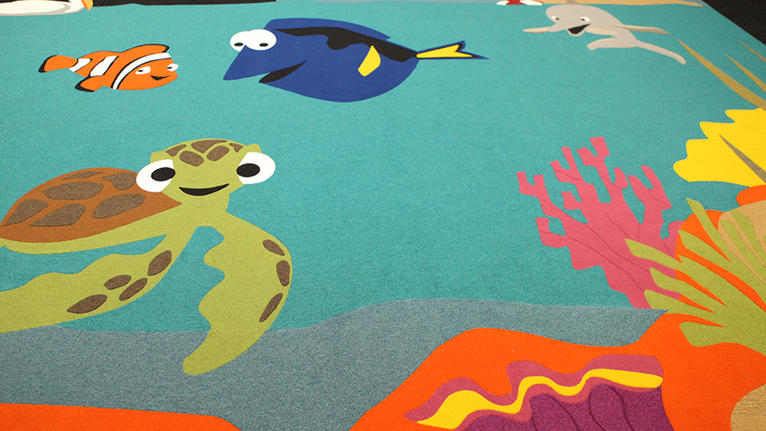 Colors for Enhanced Learning in Preschools, Daycares and Kindergartens
Color has a powerful influence children and adults' behavior and learning ability, even if we don't realize it. It's therefore important to understand color when choosing your flooring and walls in order to create high-quality learning environments.

From toddlers with developing visual acuity to teenagers with a fully developed sensibility, color perception evolves as we mature, creating a different response. For example, toddlers are best engaged by using vivid colors which motivate curiosity and mobility, whereas teenagers are more at ease with softer, darker shades. In general, soft patterns have also been shown to improve concentration in the classroom, helping students to stay focused through mental stimulation.

We've identified three major color trends designed to suit children from toddlers to teenagers:
Red power
Children of all ages are drawn to red. Light reds promotes learning, especially for preschool aged children. Pure, primary red encourages social exchanges and sharing with others. It also symbolizes, among other things, primary emotions such as joy, hate, love.
Creativity and interactivity
Shades of purple encourage children to dream and use their imaginations. Older children benefit from darker, intense purples thanks to its magical, mystical properties, which stimulate creative thinking.
Green value
Green, bark grey, amber, okra and beige are combined to resemble authentic materials and their natural hues. Designs such as sisal, woven fabrics and coconut mattings are borrowed from nature to create a serene and peaceful atmosphere.