Create an account and benefit from:
Easy sample ordering

Access to order history

Simplified contact with Tarkett
Create Account
Interior design can contribute to patient recovery by creating healing spaces that are soothing environments that feel like home. Flooring can contribute by providing acoustic, walking and visual comfort in busy health care environments.
Acoustic comfort
Excessive noise is a negative environmental factor in acute care: it increases patient pain perception and their consequent use of medication, can cause sleep deprivation and patient confusion, and may increase the potential length of a hospital stay. Noise from tile surfaces, metal or heavy equipment, alarms, beepers, overhead paging are some of the most common causes of complaints from patients and is also frequently cited by staff as a cause of increased stress.

We recommend to take into consideration the following acoustic considerations when selecting a floor in an acute care setting:
● Reduce sound transmission from adjacent rooms (especially in patient rooms, which must be kept to below 60 dB)
● Limit noise made by impact sound such as footsteps, rolling medical beds, and trolleys (especially in corridors near bedrooms)

Walking comfort and rolling resistance
Healthcare flooring should be reasonably soft and elastic to provide walking comfort for staff and patients, support body weight, and reduce the risk of stress injuries. However, flooring that is too soft may lead to the wheels of hospital beds, equipment or wheelchairs causing indentations in the surface of the floors. An ideal healthcare floor should therefore be soft enough to provide walking comfort for staff, while staying firm enough to provide low rolling resistance for equipment.

Visual comfort
When combined harmoniously, color, pattern, texture and light can create healing spaces that have a positive effect on people, helping to reduce stress and promote a general sense of wellbeing. The result can also positively influence medical staff and their ability to care for patients.

We recommend taking into account the following visual considerations when selecting a floor in a hospital setting:
● Create adapted interiors through a mix of materials and designs
● Use appropriate colors and contrasts to promote safety and accessibility
● Improve the appearance of cleanliness using certain patterns and finishes
● Use logos and signage on flooring to ease orientation
● Follow best practices for memory care units for Alzheimer's and dementia patients
● Create seamless finishes using multi-color welding rods

Related Article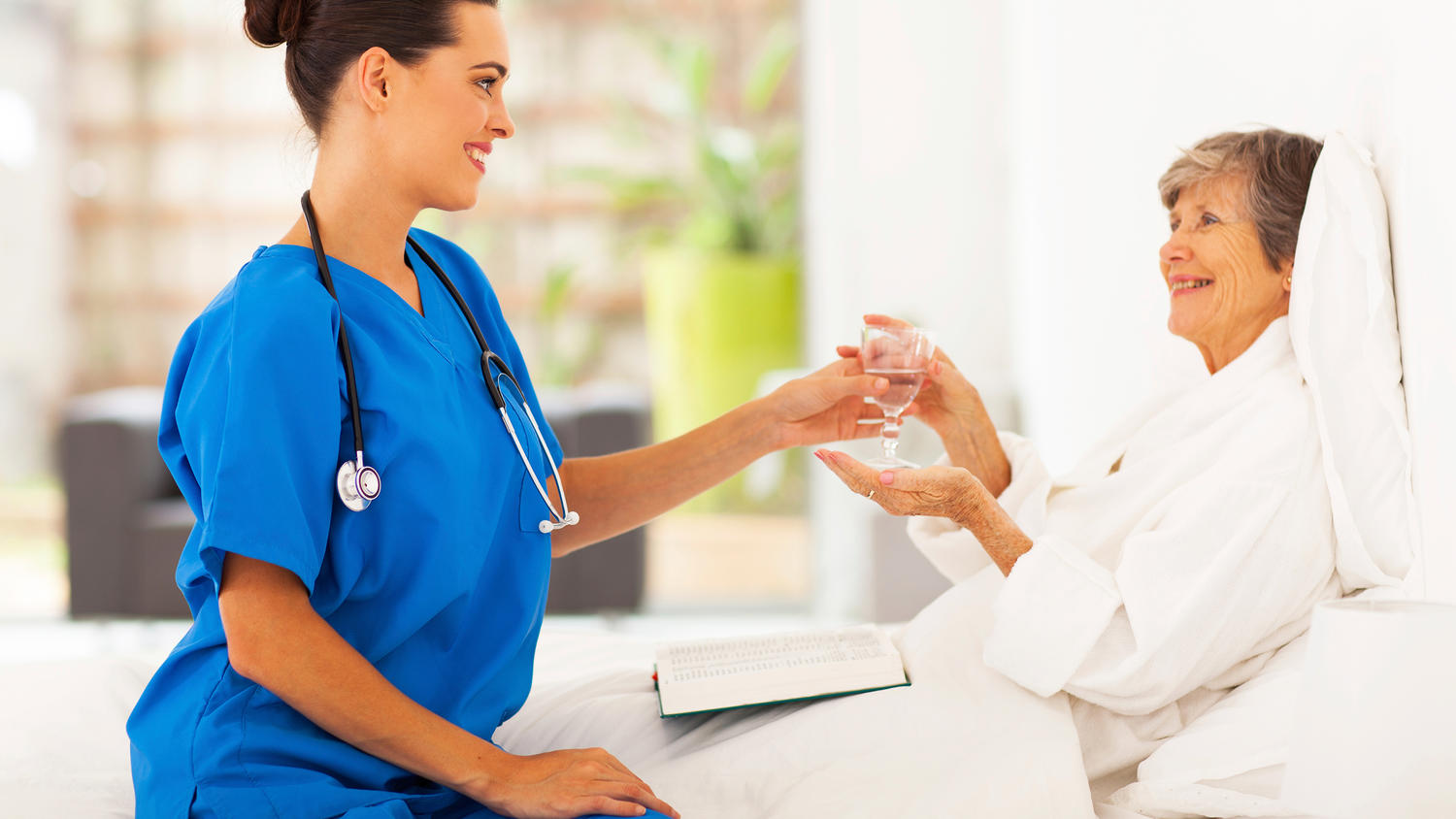 COMFORT AND ERGONOMY
Hospital flooring can create healing spaces and contribute to patient recovery by improving acoustic comfort, walking comfort, and visual comfort.
READ MORE