Principles lived by. Standards met.
Our commitment to a circular economy goes back a long way. Since 2011, we've been working with EPEA to make the principles of Cradle to Cradle® integral to how we do business. It means we not only question (and test) the environmental and social impact our products have in the here and now, but also, what impact they will have in the future. Because we see every product we make as an ingredient in a future manufacturing process. Minimizing the burden on the world and maximizing our positive impact.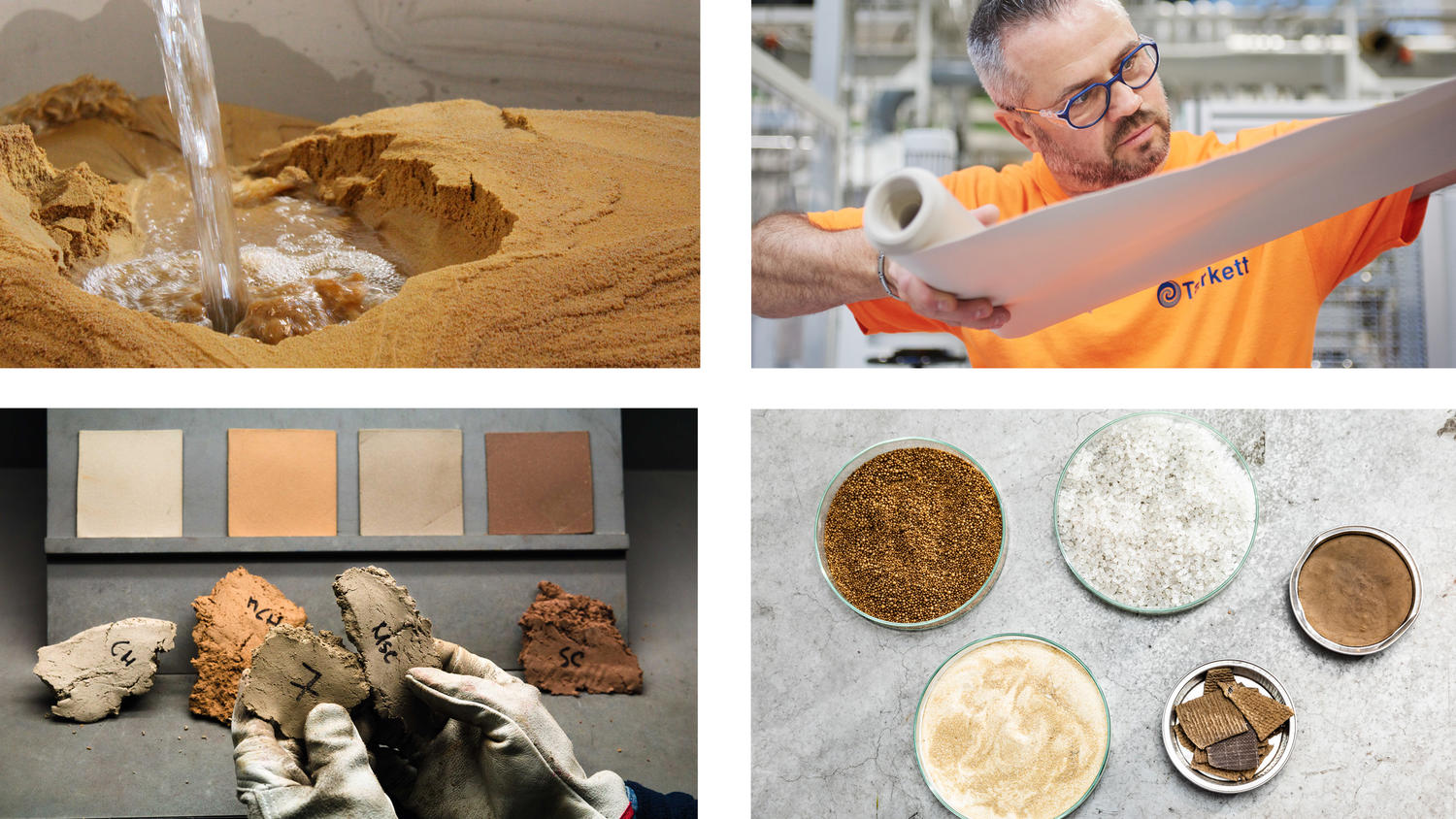 We can make a significant positive impact on climate change and human health through our selection of the materials we use. Ninety-eight percent of our raw materials (over 3,000) are third-party assessed according to Cradle to Cradle® principles. This means we're investigating the health, safety, environmental and social credentials of our materials and can understand the impact of our products at every stage of their life cycle, from manufacture, to use, to post-life. Because what happens at the end of a product's life is as crucial as what happens during manufacturing. It's why we design waste out of products from the outset to create durable long-lasting flooring that can easily be recycled when the time comes.
We're proud of the Cradle to Cradle® certifications our products have earned, although we're not ones to settle for 'good enough'.
We're always asking, 'what more can we do?' Even for products where there are no Cradle to Cradle® standards to reach, we still apply the methodology and transparently share our findings through Material Health Statements. Because it feels good to do the right thing and it gives our customers peace of mind that they're buying from a company that doesn't compromise on its principles.
Our Cradle to Cradle certifications are awarded on five criteria: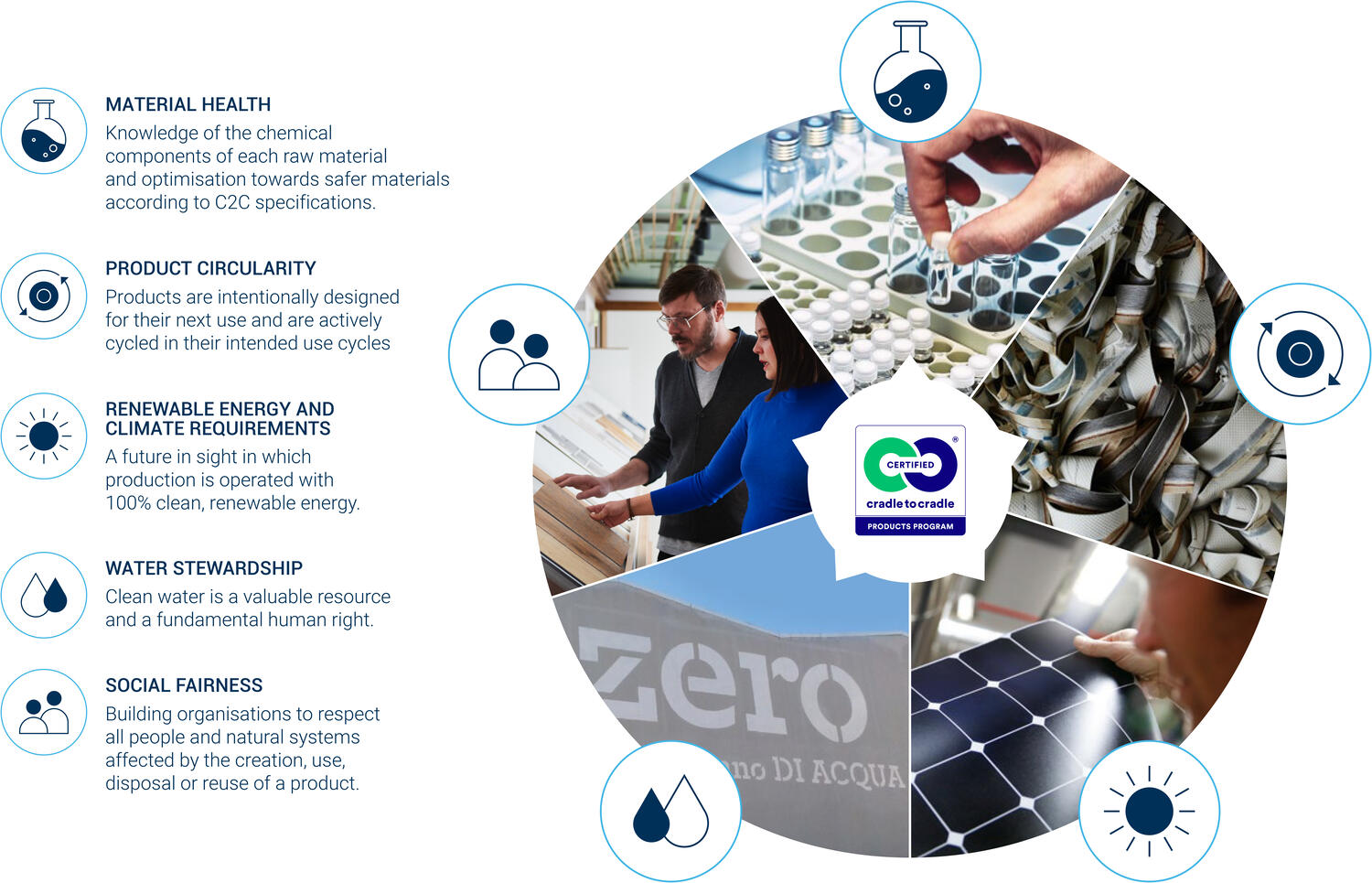 Linoleum floors: Cradle to Cradle Silver certification
Tarkett's linoleum is the world's first to be Cradle to Cradle certified for its sustainable approach. The compact linoleum range was Cradle to Cradle certified Silver in 2011 and still holds this status today.

In order to achieve this certification, the manufacturing process has to meet several requirements, in areas such as energy usage and water stewardship. The linoleum manufacturing site in Narni, Italy operates on a closed-loop water system that recirculates the water used in the cooling process and increases the share of renewable energy. The latest innovation in the linoleum range is LinoWall, the first and only approved linoleum wall covering, which is Cradle to Cradle certified Silver.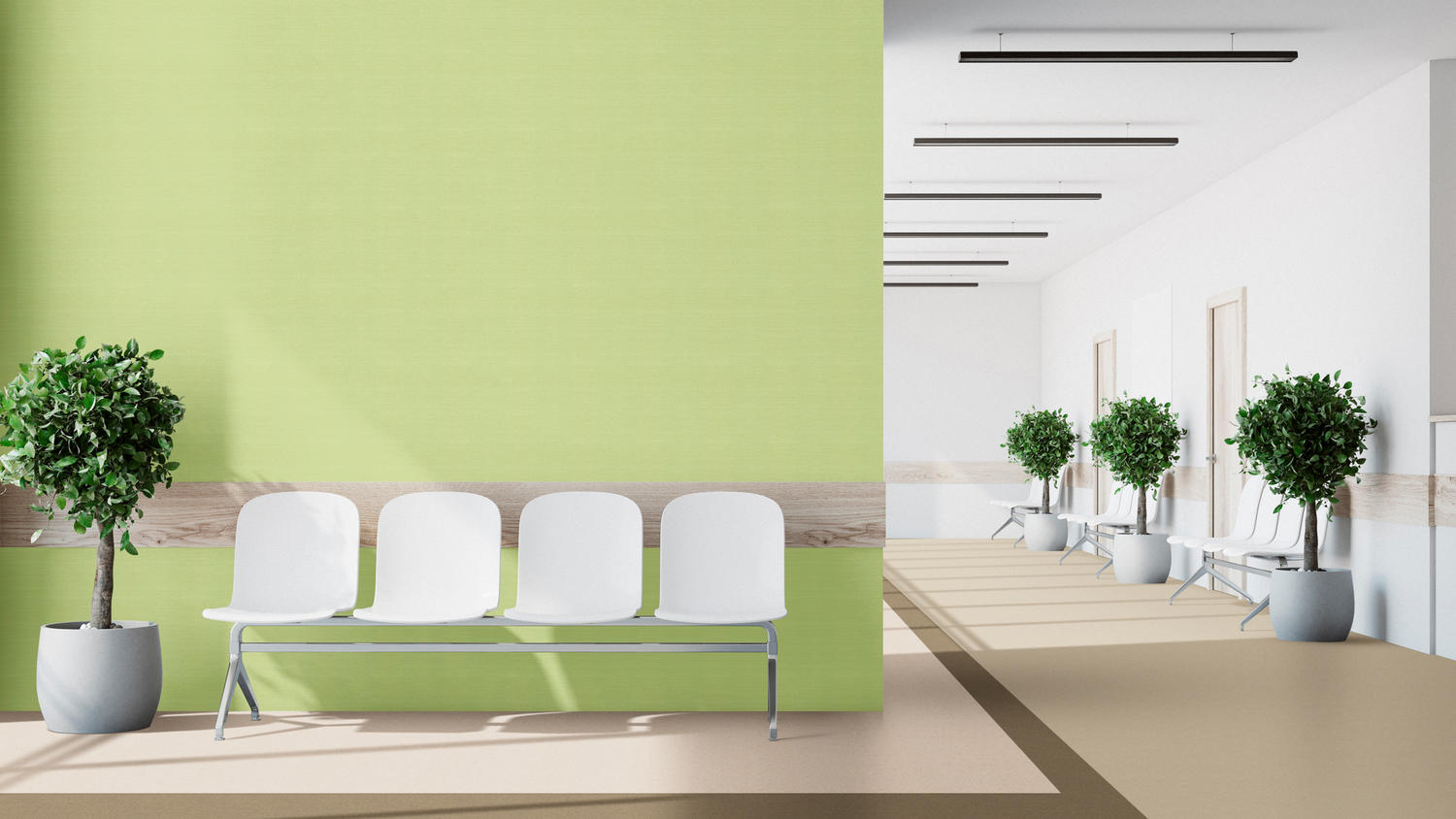 Rubber Tile: Cradle to Cradle Bronze certification
Tarkett has been awarded with the Cradle to Cradle Bronze for all of our rubber tile collections: solid rubber tile, Circulinity, Color Splash, Minerality, Mesto, Organics, Prima, Prima Olio, and Cork Tones. Our rubber tile composition is low maintenance, with no finish needed for the life of the floor. Our manufacturing facility operates on 100% renewable electricity and 97% recycled water. Following these principles, 98% of our raw materials have been assessed for their impact on human health and the environment—a commitment no other flooring company has made.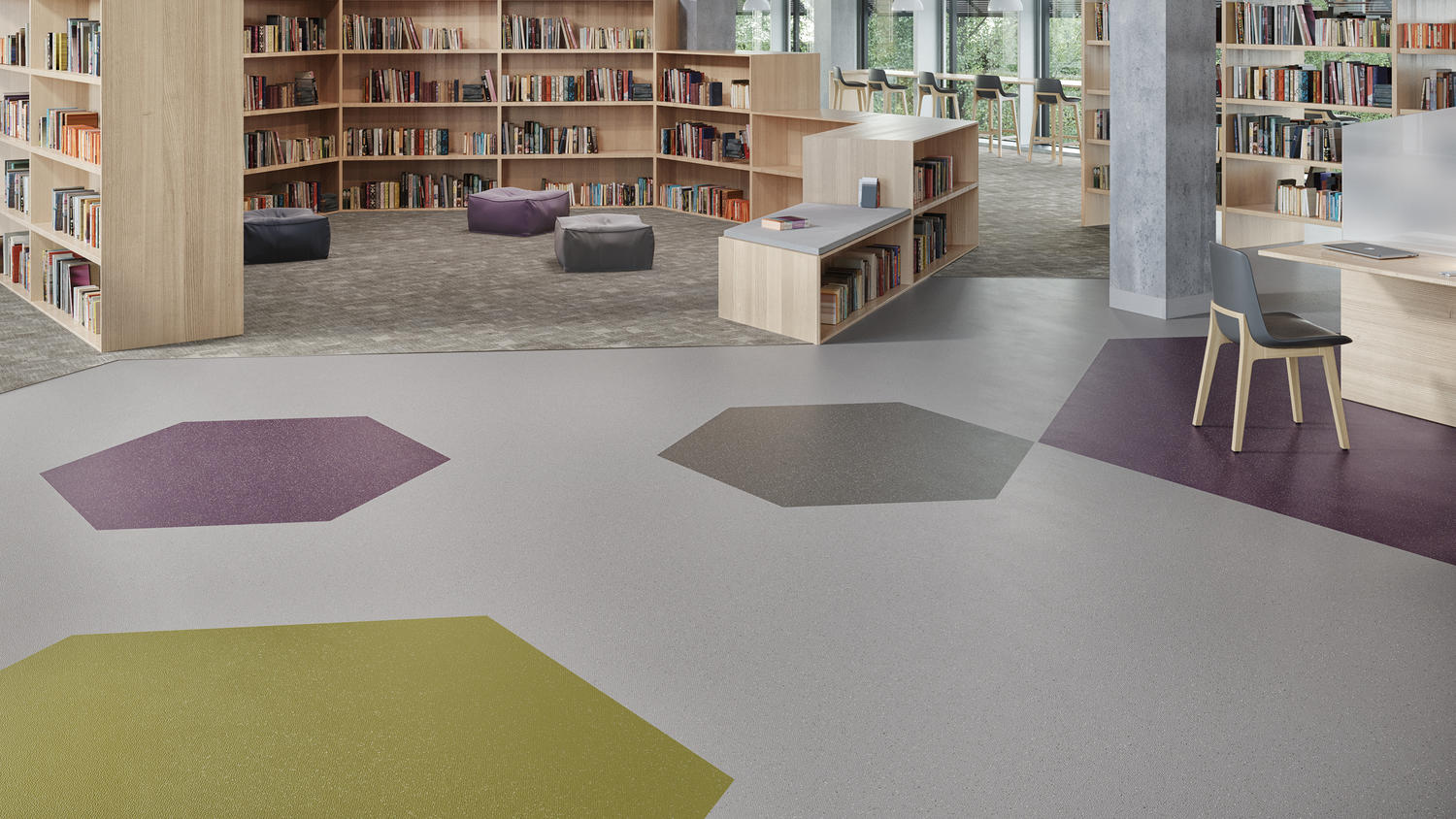 Carpet: ethos® Carpet Tile Backing: Cradle to Cradle Silver certification
Tarkett's ethos® modular carpet tile backing has achieved Cradle to Cradle silver-level certification. It contains at least 60% recycled content (upcycled PVB windshield film). Tarkett was the first flooring manufacturer to source a waste stream outside our industry for the development of a new non-PVC carpet backing. This has enabled Tarkett to recycle the film from 28.2 million windshields between 2004 and 2019, which kept about 29,000 tons out of landfills. Tarkett has also achieved Cradle to Cradle Certification for Eco-Ensure technology. This fluorine-free soil protection technology resists soiling from oils and organic materials. This lowers cost of maintence, and creates heathier spaces by promoting better indoor air quality with low-VOC emissions.
Just another way we're
Doing Good. Together.
98%
98% of the materials are Cradle to Cradle® assessed
Portfolio Application
We apply Cradle to Cradle® principles throughout our product portfolio (carpet, linoleum, resilient, synthetic turf…)
C2C Certifications
As of 2020, we have 6 gold, 9 silver and 7 bronze Cradle to Cradle certifications
Download our sustainability report