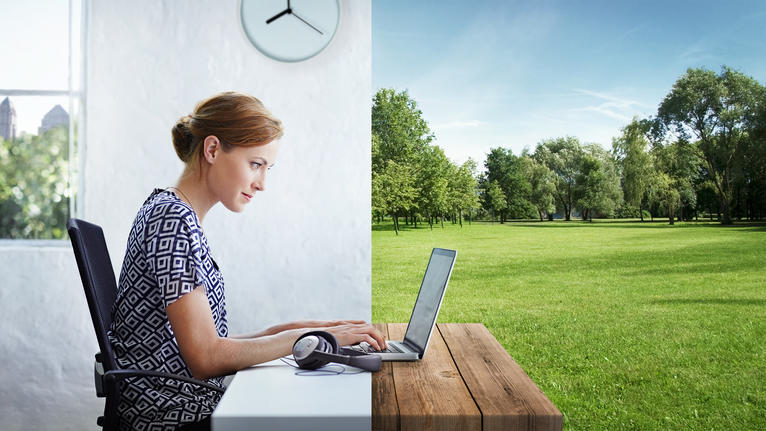 Doing Good - Together
At Tarkett North America, we believe that together, we can make a positive impact on people and the planet. That's why we're Doing Good—Together, connecting our sustainability efforts with what our customers value and our world needs. It's an active, living commitment to create a future where people and the planet prosper in balance. Where sustainable flooring solutions don't just perform. They inspire.
Designing for Life
With the industry's most ambitious inventory of Cradle to Cradle certified products, we're creating eco-friendly flooring for people-friendly spaces. From sourcing and manufacturing to installation and recycling, our products are designed for life. A life where good materials contribute to good health, as our certification from The Asthma and Allergy Foundation can attest. A life where sustainable flooring solutions are created out of good stewardship of the planet's natural resources.
Closing the Loop
We're developing programs that move us from a linear world to a circular economy, where everything we design begins with the end in mind. We're reducing our waste to landfill by 16% year-over-year. And our ReStart® recycling program—the flooring industry's most global program of its kind—is helping us uncover new, innovative concepts that create sustainable flooring materials from the world's waste streams.
Driving Collaboration
Every day, we're developing sustainable flooring solutions by prioritizing the health of people and the planet in everything we do. From our membership in the World Economic Forum to our participation in the UN Global Compact, and our alignment with the UN Sustainable Development Goals to our leadership of the Responsible Use of PVC Network—we're committed to big ideals and positive action, working for the health of our products, our world, and a good future for all.
Raising the Bar on Sustainable Carpet in San Francisco
In 2018, San Francisco adopted a comprehensive carpet regulation with minimum recycled content requirements and prohibitions on a long list of hazardous chemicals, including highly fluorinated compounds. San Francisco's strict new requirements cover every detail throughout a carpet's lifecycle, from manufacturing to installation to maintenance. Discover how Tarkett's ethos® Modular with Omnicoat Technology™ met or exceeded every requirement.