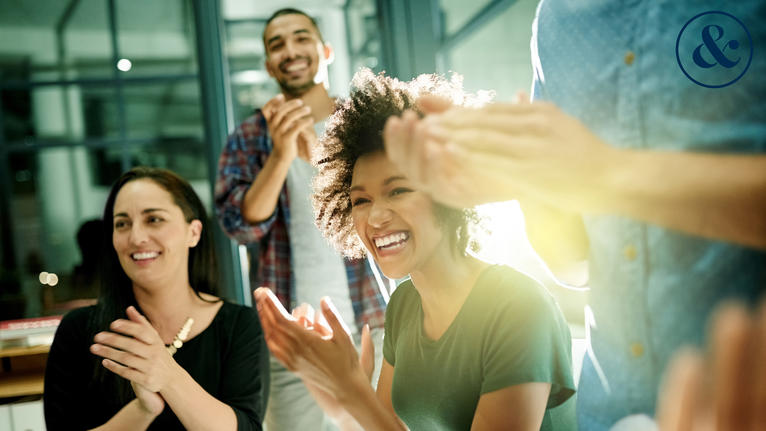 Driving collaboration is an invitation to everyone – our customers, our peers, and our industry — to be part of Doing Good, solving big problems and moving society forward.
Doing Good - Together Brings Good Thinking Around the Table Through Efforts Such as the Responsible Use of PVC Network
For years, PVC has been a divisive topic, pitting companies against each other, and preventing Tarkett North America's customers and partners from understanding the ways that PVC should be manufactured, used, and recycled to promote environmental and human health.
From our membership in the World Economic Forum to our participation in the UN Global Compact and our alignment with the UN Sustainable Development Goals, we're committed to big ideals and positive action, working for the health of our products, our world, and a good future for all.
Radical Transparency
Whether it's a product, food, education or healthcare, we live in a world where we all want to make informed purchasing decisions. We're meeting that demand with what some call radical transparency.
We use Cradle to Cradle as a design principle, and seek to optimize every ingredient and every process. Today, we deliver more products certified by Cradle to Cradle — which looks at the entire life cycle of our products — than anyone in our industry.
Tarkett North America provides the most holistic information in the flooring industry about the chemistry of our products, and their impact on human health and the broader ecosystem through the entire product lifecycle.
Visit Cradle to Cradle to learn more.
Tarkett ISO Certifications
Delivering Third-Party Verified Radical Transparency
Our third-party verified Material Health Statements provide a true assessment of product ingredients — versus a simple list. So YOU can make the most informed purchasing decision possible.
How Can We Help You in Doing Good?
None of our work in Doing Good is possible alone. Doing Good — Together is an open invitation — to our customers, our peers, our industry — in creating a healthy, beautiful, sustainable world.