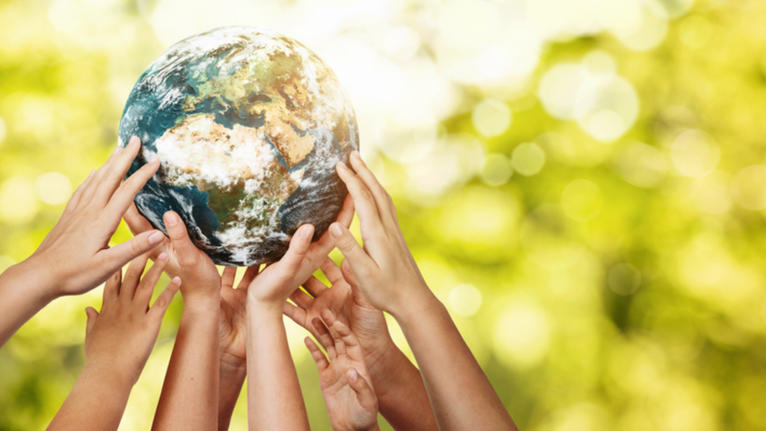 Earth Day 2021 Events
Every day is Earth Day for Tarkett. Join us for these special presentations as we discuss the next evolution in green building design and its benefits for both people and planet.
CEU: Next Generation Green Building
Join Roxane Spears, vice president, sustainability for Tarkett North America in this discussion on green building trends centered on occupants and performance. Roxane will share emerging tools for communication and performance evaluation of buildings, and address the necessary balance between people and the environment. The course is accredited by GBCI, AIA and IDCEC.
DATE: Friday, April 23
TIME: 1:00 pm – 2:00 pm EST
WEBINAR: Circular Economy: Products. Spaces. Communities.
Roxane Spears and Tarkett's senior design manager, Janette Murray, will discuss the transition from a take-make-waste economy toward a circular one, along with Bergen Hubert of Cradle to Cradle Products Innovation Institute and Garr Punnett, Chief of Staff & Circular Economist for Rheaply. We will review the three principles of a circular economy: design out waste and pollution, keep products and materials in use, regenerate natural systems. We will also review case studies to show circular economy in business with positive outcomes that are focused on product design, architectural design and designing for a circular community.
DATE: Tuesday, April 27th
TIME: 12:00 pm – 1:00 pm EST
WEBINAR: A Healthy Building and Your Health
How do we enhance the wellbeing of the built environment and the wellbeing of those that occupy those spaces? Good design is healthy design. The first step to healthy design is transparency. Tarkett's Roxane Spears and Dhruv Raina will speak with Dr. John McKeon, CEO for Allergy Standards Ltd., about how to navigate industry resources and certifications for maximum impact on healthy spaces. They'll also provide an understanding of the impact building materials can have on human health, setting the foundation factors for a healthy building.
DATE: Thursday, April 29
TIME: 1:00 pm – 2:00 pm EST