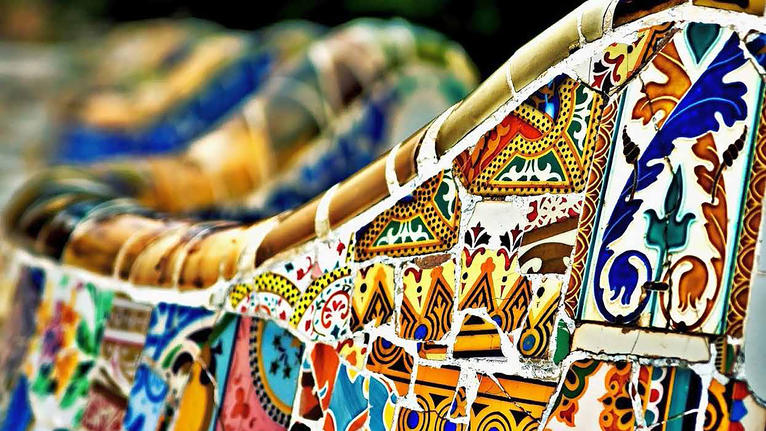 Floor Trends & Inspiration
2018 Color Trend Report
In today's marketplace, we consume products differently than ever before. To earn our loyalty, brands must provide us with new life experiences—and give us ways to share them with others. We love to belong to communities that share our interests, passions and values, and we're eager to participate in these inclusive conversations.
We identified four design trends that illustrate these new mindsets.
joie de vivre Happy spaces infused with joy and personal style create a twist of fantasy and fun.
kinetic Celebrating the beautiful imperfections of the natural world, with a desire for simplicity and minimalism.
urban nomad A focus on friendly hospitality and the pleasure of bringing people together, finding inspiration in travel, adventure and freedom of expression.
quiet introspection Soft pastels and luxurious textures add femininity and romance to these delicate, tranquil spaces.
joie de vivre
colorful. playful. original.
Play with fantasy and whimsy. Maintain childlike enthusiasm. You only live once, so any attempt to fill daily life with fun is accepted. At home and at work, people want to embrace every moment with creativity.
kinetic
indigenous. natural. holistic.
We see a heightened awareness of the elements required to grow and cook our food. There is an omnipresent focus on the outside natural world and living in harmony with it.
urban nomad
artisanal. tradition. culture.
Inspired by travel, cozy interiors are filled with souvenirs and hand-crafted items from all corners of the world. We honor the methods of our ancestors and give the traditional a new, modern twist.
quiet introspection
elegant. poetic. airy.
Tranquil, feminine spaces create a dreamy world filled with ultra-soft textures and blushy pastel tones. This virtuous form of luxury is feminine and delicate, elegantly selecting precious items that charm and refine.