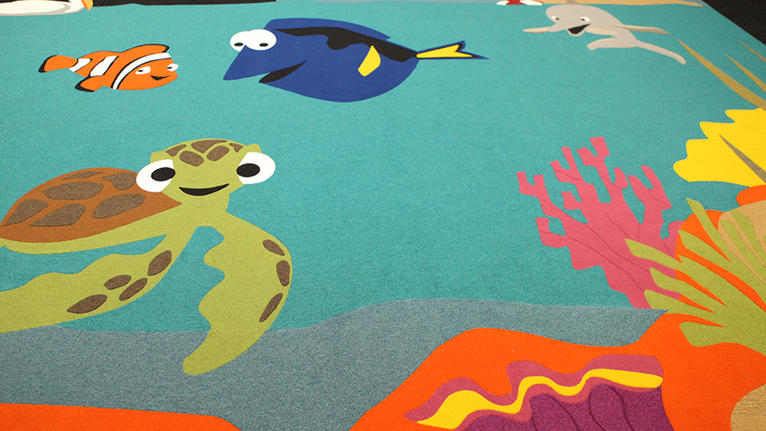 IMAGINATIONS™ Custom Floor Design
If you can imagine it then we can translate it into the floor. Our IMAGINATIONS Custom Floor Design program is used for more intricate and detailed designs. Designs are fabricated at our manufacturing facilities, shipped to the job site and inset by the flooring contractor. Logos, corporate messaging, school mascots, government seals, unique images, or any idea you imagine can become art on a horizontal plane.
With our unique line of product platforms, you can use shape, color, and texture to design a floor that will help create an experience and communicate a brand message. Custom cutting can also be used in practical ways such as showing direction, or dividing a space without using physical barriers.
Hard Surface
We use the most advanced cutting technology available to create even the most complex and crisp designs- LVT designs are cut out using ultrasonic cutting.
Soft Surface
We can bring your design together with Powerbond®, our hybrid resilient sheet floor covering. The resilient closed cell construction of Powerbond allows for easy cutting and endless seaming that is permanently welded together during installation.