Complete transparency on our materials. Peace of mind for you.
At Tarkett, we mean it when we say we're committed to offering our customers the highest quality materials that contribute to a healthier and better environment. And to us, meaning it means proving it, using scientific methods and then sharing extensive details about the impact of our products in a totally transparent way.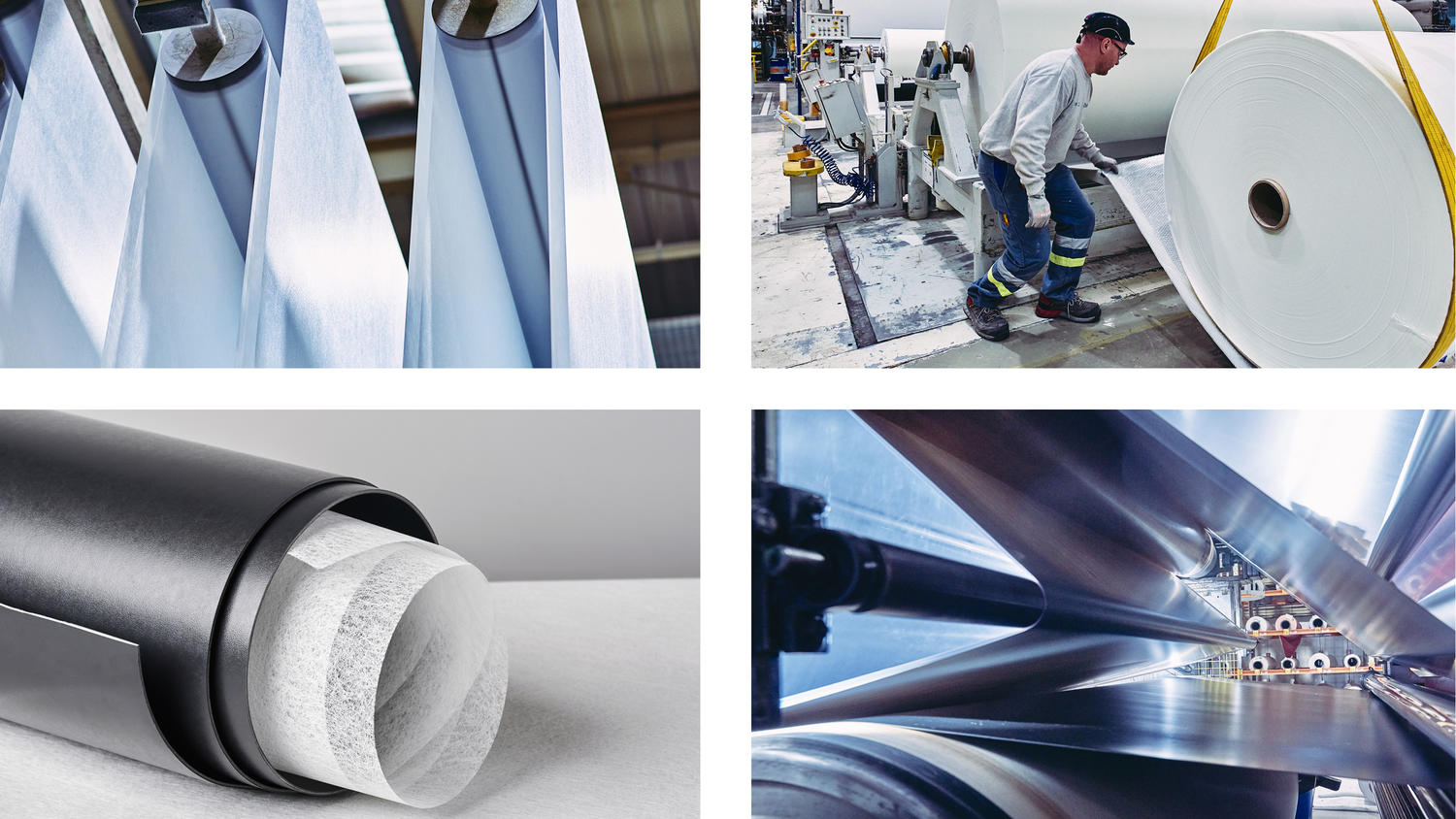 It's why we have an eco-design approach that follows internationally recognized assessment criteria, like Cradle to Cradle®, a circular economy-based materials assessment. Ninety-eight percent of our materials are independently assessed by third parties to ensure they measure up to our exceptionally high health and environmental standards (which are often far higher than the recognized industry standards). And we're not ones to settle for 'good enough.' We're always on the lookout for ways to optimize our existing materials or switch them out for even better alternatives, because we believe we can always do better.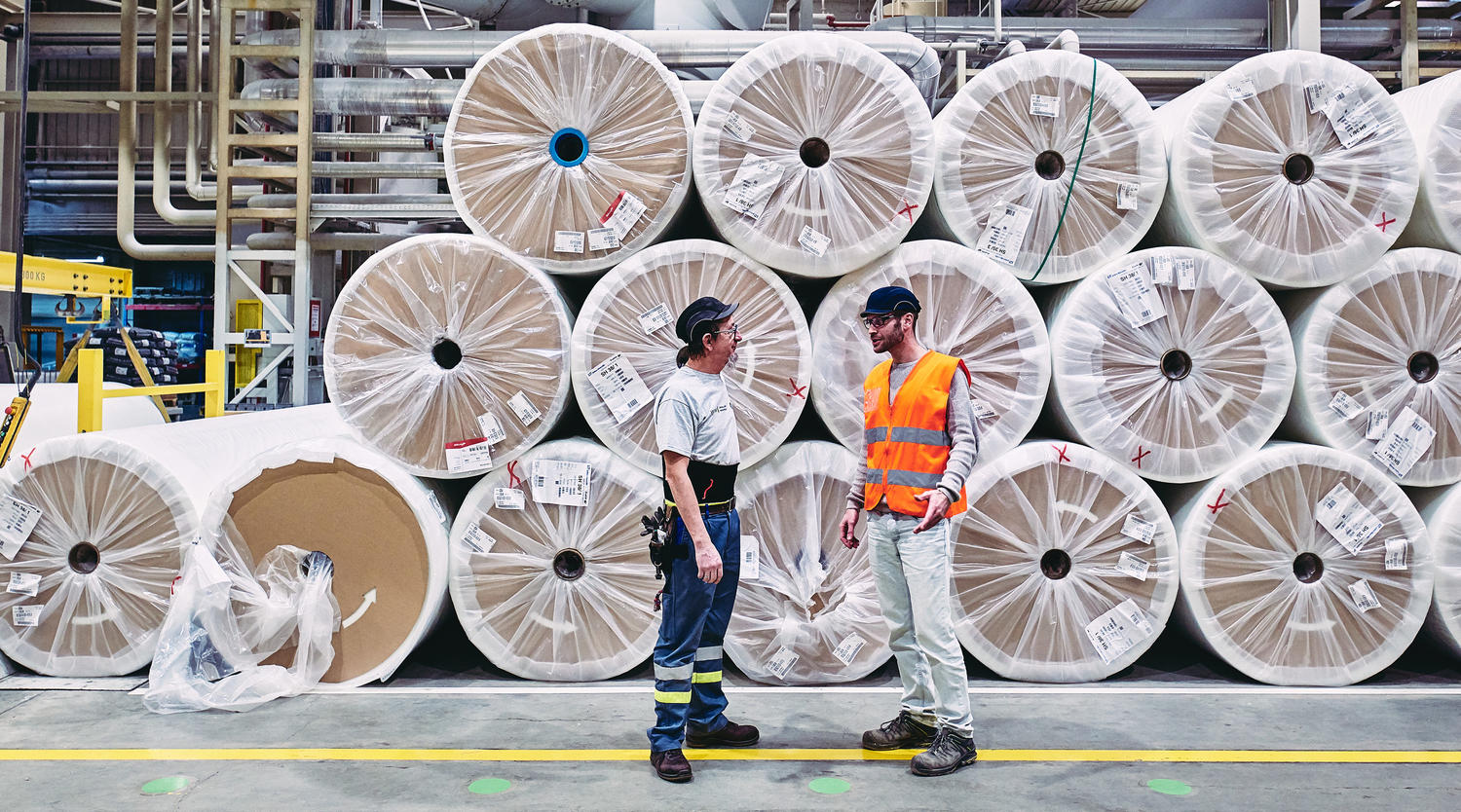 Our transparency philosophy also led us to create highly detailed Environmental Product Declarations (EPD) and Material Health Statements (MHS) to share detailed information with our customers, collaborators and n0n-governmental organization (NGO) challengers about the environmental impact of our products, based on life cycle analysis. Unique in the marketplace, the MHS is an independently verified, science-based declaration highlighting the health risks and hazards of materials in a particular product, down to the very lowest level.
We believe everyone should be able to clearly see and understand exactly what goes into the products they choose and the impact such materials have. It's why we're committed to total transparency to build the trust needed to make positive change in our industry and beyond. Moving us toward a more sustainable and safe, circular economy. Transparency also gives you peace of mind that your Tarkett flooring is a good choice.
Just another way we're
Doing Good. Together.
Cradle to Cradle®
98% of the materials we use are assessed by a third party based on Cradle to Cradle® criteria
REACH compliance
Our MHS exceeds REACH compliance
Green building labels
Total clarity on our materials help you plan towards achieving higher standards of sustainability and reach green building certifications like LEED, ILFI and WELL
By providing customers with EPD statements that highlight the environmental impacts of a product, we have already gone beyond the requirements of evolving building regulations and sustainable building certifications. EPDs are based on life cycle analysis and are central to our sustainability strategy, as they allow us to identify ways to improve the environmental footprint of our products.
 
Introducing Tarkett's Material Health Statements (MHS)
While EPDs are valuable in establishing greater transparency, they do have limitations. EPD documents are typically filled with industry jargon and focus solely on environmental impacts, while ignoring human health risks. Tarkett created its Material Health Statements to bridge this gap in information, providing straightforward data that addresses both environmental and human health. 
The Tarkett MHS is an independently verified, science-based declaration highlighting the health risks and hazards of materials in a particular product, down to 100 ppm (0.01%).
Easy to understand and unique in the marketplace, the Tarkett MHS also represents the first step towards Cradle to Cradle®  (C2C) certification and the continuous optimization of our products. The third-party assessment of our materials is conducted by the Environmental Protection Encouragement Agency (EPEA). Since 2010, the EPEA team has assessed more than 3,000 Tarkett materials according to C2C criteria.
The four stages of material assessment EPEA evaluates the potential health and environmental impacts of each material throughout the product's life - from extraction and production to use and recycling.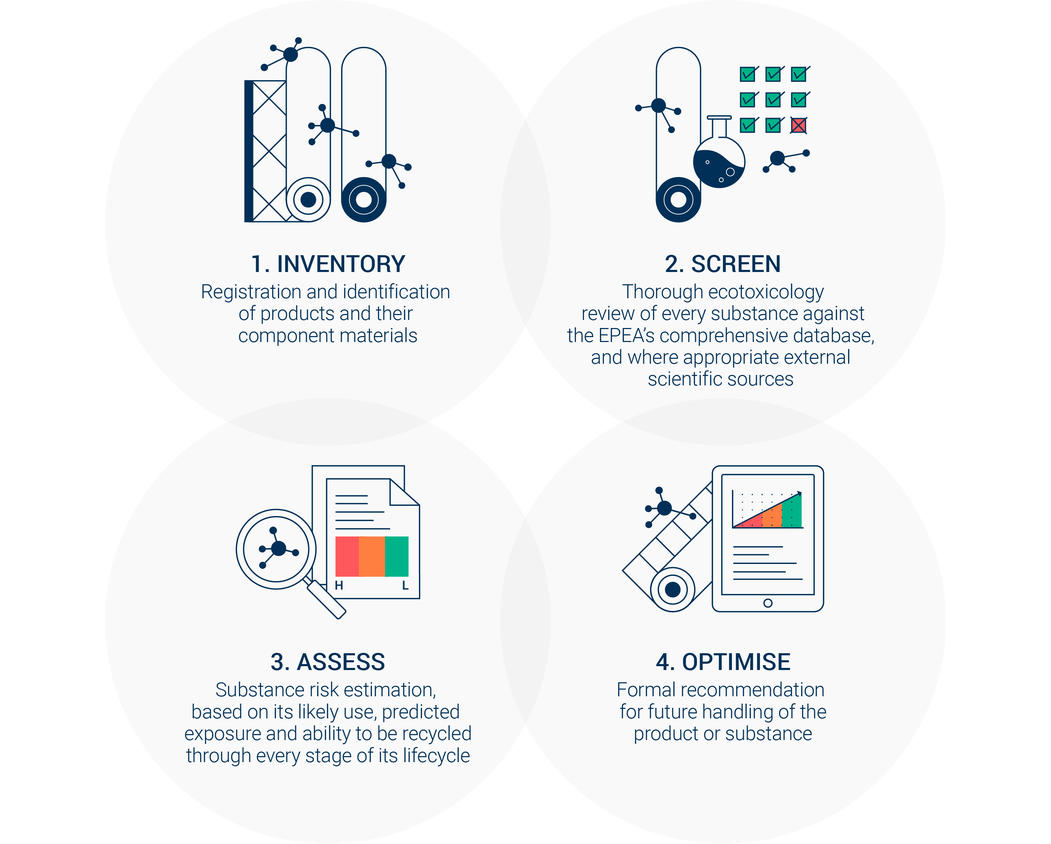 There are four steps: 
Compiling an inventory of raw materials in each product
Screening each chemical in line with regional and international chemical regulations and toxicological databases
Thoroughly assessing the safety of the material throughout its life cycle
Reformulating products using C2C principles, in order to select materials that can be recovered, recycled and transformed into new products
MHS disclosure statements and certificates are now available for customers throughout North American. Please contact ecomedes@tarkett.com.
MHS
See our Material Health Statements
< Coming soon >
EPD
See our Environmental Product Declarations
Read more here
For more information about MHS and Tarkett's approach to transparency, please download our transparency white paper.
We're committed to creating a circular economy. Closing the loop on waste, preserving natural resources and reducing the impact of climate change.
Relentless scientific testing of materials and radical transparency for your peace of mind.
Leading the way in Indoor Air Quality, so you can breathe easy.