Designing for Holistic Comfort
Senior living communities must balance the beauty of hospitality, the comfort of home and the safety of a healthcare environment, all while fostering a sense of community. With flooring solutions designed with active seniors and their caregivers in mind, we can help you promote wellness and deliver modern amenities in every space — from individual apartments to community spaces that bring people together.
Senior living environments aim to do more than house the elderly and accommodate aging-related conditions. Like healthcare spaces, senior living is shifting focus toward promoting the greater wellbeing of residents and fostering a stronger sense of community and care. Seniors have more options than ever when selecting a retirement community, so design of the space is critical for attracting future residents.
Behind our commitment to great design is a belief that interior spaces should support, inspire and connect the people who use them. We call this philosophy Tarkett Human-Conscious Design, and we use it to guide our decisions every day. From the way our products look to the way they perform, and from healthier material selections to better infection control, we're constantly reminded that great design is about supporting people. Not a just a few people. All people.
Good Materials. With a commitment to Cradle to Cradle® philosophies and a product portfolio that's 100% phthalate-free, we subject ourselves to relentless scientific scrutiny and offer radical transparency about our products.
Indoor Air Quality. Our products exceed the strictest industry standards for air quality by so much, we've had to set our own standards. Tarkett is the first flooring manufacturer to offer residential and commercial products that are certified asthma & allergy friendly®.
Circular Economy. We're working to close the loop on waste, preserving our planet's natural resources and reducing the impact on climate change.
Renewal Series
Choose from six modular/Powerbond® patterns
Available in 12 coordinating colorways
Made with Dynex® premium fiber system, offering permanent stain resistance
Certified Carbonfree® by Carbonfund Foundation
iD Latitude LVT +Techtonic™
Top-of-class protection against scratch, scuff, stain & abrasion—without glare
Carbon neutral and certified asthma & allergy friendly®
iQ® HO Sheet
No wax needed for the life of the floor
Welded seams support infection control
Carbon neutral and certified asthma & allergy friendly®
Cleaning, Maintenance & Durability
We understand the delicate balance of designing for optimum infection control, while helping patients and staff feel supported and comfortable. Tarkett offers both resilient and soft surface flooring solutions that reduce maintenance with simple methods and neutral cleaners, helping to create spaces for holistic wellbeing.
Radical Transparency
Tarkett works with several third-party organizations to support our product testing and continual optimization. Along with our thorough Material Health Statements, these organizations help us provide unbiased reports on all our material choices and their impacts.
Senior Living
Straddling the space between healthcare and hospitality are the unique needs of senior living. Learn about our newly curated collection of products designed with these needs in mind.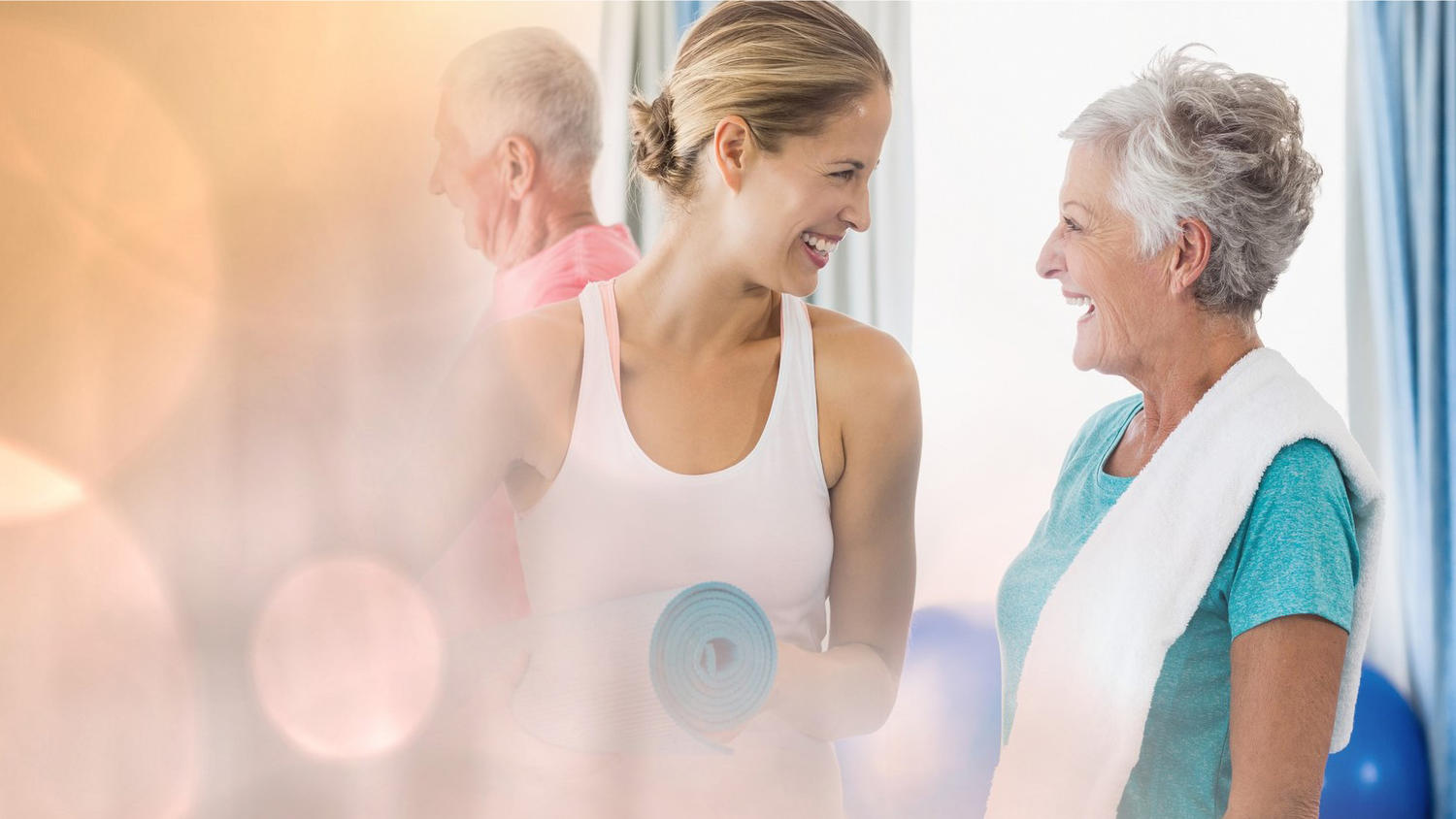 Designing for Different Levels of Care
There are several types of senior living communities, each providing a different level of care to meet the specific needs of its residents. Each of these communities has slightly different needs for their flooring specifications, and Tarkett has them covered.
Independent Living
Independent living covers a wide gamut of building typologies, from cottages to townhouses to apartments, and can range in size from 1,500 square feet to 2,000 square feet. Floor plans typically include a full kitchen, living, and dining areas. Residents have access to shared dining venues, amenities for socializing, recreation, wellness & fitness, as well as concierge services such as laundry and housekeeping.
Assisted Living
Seniors in assisted living receive help with the activities of daily living (ADL's), which may include bathing, eating, dressing, toileting, getting in and out of a bed or chair, and walking. Typically designed for single occupancy, an apartment may range from 320 square feet to 650 square feet and contain a bedroom, bathroom, living area and kitchenette. Dining is mostly communal and a host of shared amenities and services are available.
Skilled Nursing/Rehab (Long-term Care)
Skilled nursing facilities, or long-term care facilities, are licensed healthcare residences for individuals who require around-the-clock medical care or require rehabilitation services to help them with their recovery.
Memory Care
A type of assisted living or skilled nursing that provides a safe, controlled environment for people with Alzheimer's, dementia, and other forms of memory impairment. Because high levels of noise and activity can agitate residents, a memory care building or household, if part of a larger project, will consist of 10 to 20 residents who each have their own apartments or bedrooms but share dining, living, and other activity spaces.
Continuing Care Retirement Communities (CCRC) or Life Plan Communities
These are retirement communities with accommodations for independent living, assisted living, memory care, skilled nursing and rehab, offering a full continuum of care as the residents health changes upon aging.