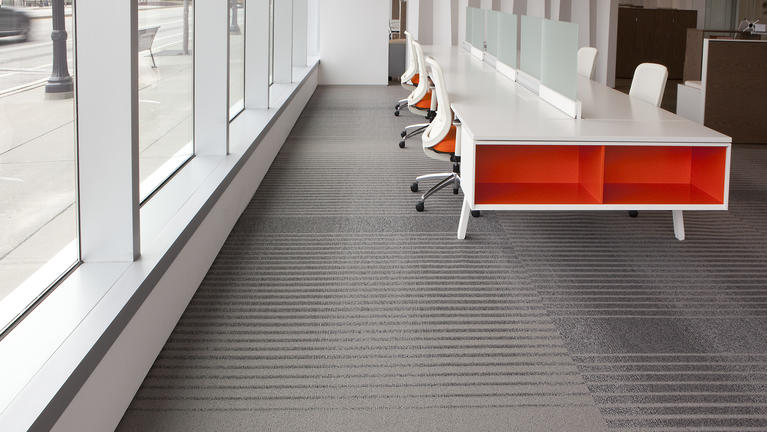 The Loop Tour: Design Studios
Visit Artesia
Artesia – Artesia is our onsite design studio for product development and custom design solutions. This highly creative space sits adjacent to yarn & dye, allowing our flooring designers easy access to all fiber types, colors and textures. Our designers also have access to mini product development tufting machines where they can test their ideas by creating smaller prototypes of their designs. In a collaborative innovative workspace, our design team works together to address changes and challenges facing every segment of the marketplace. Here, the creative process is always
at work. There is a constant flow of inspiration,
collaboration, testing and refinement that yields an
ever-evolving line of flooring that is as purposeful as it is
beautiful.
Visit Suzanne Tick Inc.
Suzanne Tick Inc. – Suzanne Tick Inc. is located in a townhouse in the East Village neighborhood of Manhattan, where Suzanne works and lives. The townhouse was the site of the Reuben Gallery in the late 1950s and early 1960s, where Anita Reuben invented art Happenings and where artists such as Jim Dine, Allan Kaprow, Robert Whitman, Claes Oldenburg, Red Grooms and many more exhibited their work. This tradition of creativity carries on into the present day, where the townhouse is now a design studio for a myriad of products including broadloom and woven carpet, modular tile,
Powerbond® and textiles for seating, panel and wall
applications. Suzanne also maintains a hand weaving practice
and creates woven sculptures from repurposed materials. Her
artwork is collected and exhibited worldwide. In 2013,
Suzanne was honored with the IIDA Titan Award, given in
recognition of significant contributions to the interior
design profession.
Visit Jhane Barnes
Design that challenges, endures and influences. In 1996, a Tandus-Centiva design director, who wore Jhane's clothes, approached her about designing carpet. She has been designing for Tandus Centiva ever since. After 37 years of working in New York City, Jhane moved her studio to beautiful Westchester County where she and her staff now enjoy fresh air and a beautiful view. Her studio houses garment and textile designs that span her entire career, providing a solid base of continual inspiration. There, her staff still utilize the computerized hand looms that have been part of Jhane's
creative process since the early 1980s. When you visit Jhane's,
you will participate in a fun lesson on how to design patterns
using math. You will get to learn, collaborate and enjoy
tranquility that evokes creativity. Your visit will end with
dinner at Jhane's house – overlooking a quarry pond
filled with beautiful koi.